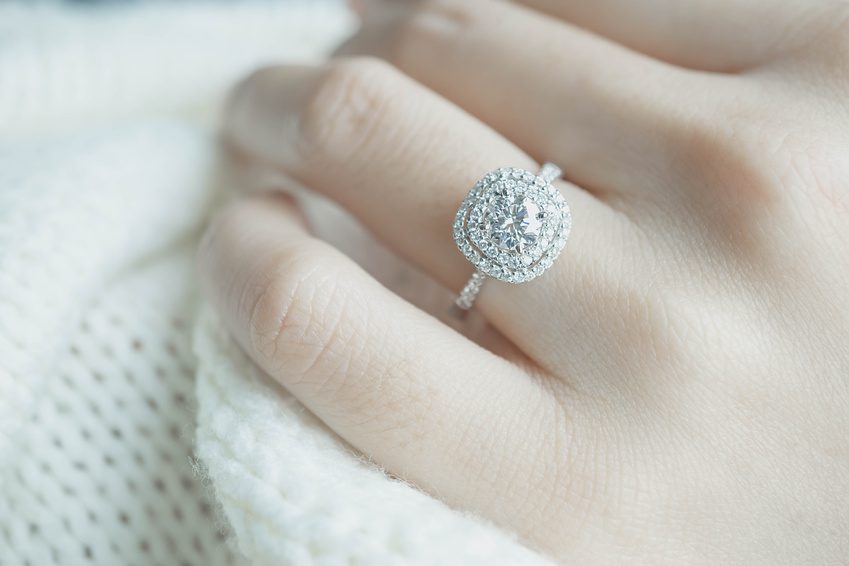 Buying the perfect engagement ring for your loved one comes with a lot of pressure. After all, you want to buy the most beautiful ring for a price within your budget. But finding the perfect ring can be a problem, especially if you don't know where to start.
It's estimated that more than half of American adults were married in 2017. When you're ready to get down on one knee, here are some tips to pick the perfect ring for your soon-to-be fiance.
Shape is the most important part
When choosing the best ring for your partner, their personal style should be at the forefront of your decision making. While the width of band and color are important, the most vital piece of your partner's ring is the gem shape.
Engagement rings come in a variety of shapes and sizes. Princess cut and oval are just some of the placement options. When you want a gemstone with more shimmer, talk to your engagement ring financing company about the types of cut they offer for certain gems.
Opt for a unique gemstone
Even though diamonds are a girl's best friend, your partner's style says more about the type of gemstone that they would like. Nowadays, more people have opened their eyes to the beauty of other stones like garnet and opals. For a truly unique engagement ring, look at the gems your partner usually wears or talks about more than the other stones in a jewelry store.
Lease the perfect ring
Most people claim that the best engagement ring should be worth what you make in two months, but this couldn't be further from the truth. The perfect ring is one that you and your partner love. Unfortunately, there is nothing worse than discovering the perfect ring only to find out that it's too expensive. Luckily, there are countless flexible lease-purchase programs to help you pay for the perfect engagement ring.
Engagement ring financing can help you purchase the ring your fiance has always wanted. When you're interested in learning more about engagement ring financing, don't hesitate to reach out to Okinus for the best in jewelry financing and lease to purchase options.