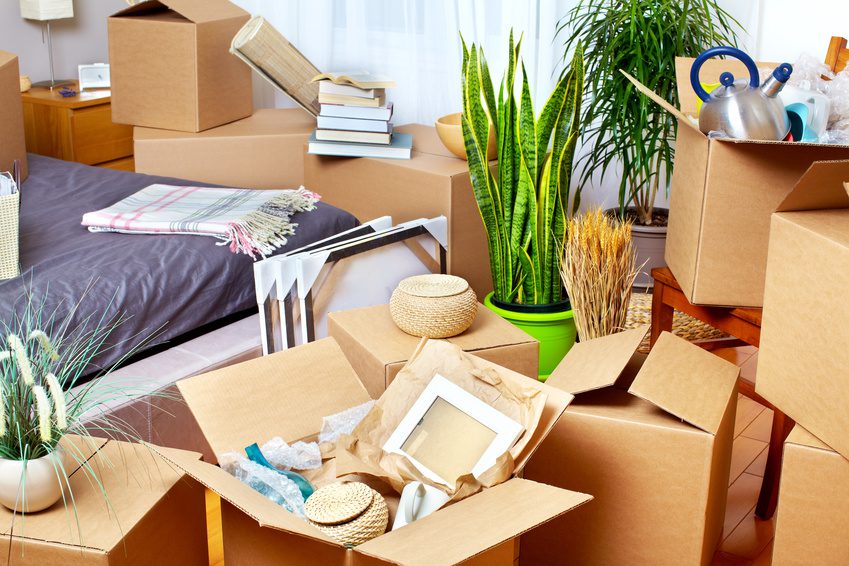 Over 35 million Americans move every year, with about 80% of those moves occurring during the summer. As peak moving season winds down, what lessons can be learned for your next move? Here are five tips for reducing moving costs:
Get New Stuff
While it may seem radical, one way to reduce moving costs is not to move. Hiring a moving company to pack and move a three-bedroom home can cost anywhere from $1,500 to $7,000, depending on the distance of the move. With this as the starting point, it is not far-fetched to suggest selling your stuff and getting all new furniture when you move into your new home.
For example, excluding specialty items like pianos, the bulkiest and heaviest items you will move are furniture and home appliances, like refrigerators, washers, and dryers. If your furniture and home appliances are aging, you could sell them for a few hundred dollars and potentially save thousands on moving and storage expenses. When you reach your destination, you can put those savings toward the purchase of new furniture and home appliances.
When shopping for your new home, many retailers offer lease-purchase programs for home appliance financing and furniture financing. More commonly known as "rent to own furniture," a leasing company purchases the furniture you select and leases the "rent to own furniture" to you for a fixed monthly fee. You keep the "rent to own furniture" in your home and, at the end of the lease, your payments are applied to the purchase price. You then own the furniture. One overlooked benefit of "rent to own furniture" leases is they often require no down payment. These zero down furniture leasing programs can reduce your out-of-pocket moving expenses even further.
Set a Budget
Some families are fortunate enough to have the military or an employer contribute to moving expenses. In these cases, the budget is often set by the amount contributed.
In the event that your moving expenses are not paid, you will want to set a budget to make sure you do not overspend on the move. When budgeting, remember to include expenses that are easily overlooked, such as packing supplies, moving surcharges for moves that involve heavy items or stairs, and gasoline, food, and lodging for long-distance moves.
Book Early
If you hire a moving company or rent a moving truck, booking early will increase the likelihood of getting your desired dates and locking in cheaper rates. Moreover, booking early gives you time to collect competing estimates and book the best deals.
If you have control over the timing of your move, you can also book your move during the less busy (and, often, cheaper) times of the year and days of the week. Moving season is between April and September, with June, July, and August being the busiest months of moving season. Because most people work during the week, weekends are always busier than weekdays for moving companies and moving truck rental companies. And, because of the way lease contracts are structured, most people move at the end of the month or beginning of the month rather than the middle of the month.
Look for Free Boxes
After moving companies and truck rentals, the next greatest expense is boxes. However, this is often the easiest expense to reduce or avoid altogether. With the current trend of recycling and reusing, used moving boxes can be found on many environmental forums for free or a minimal cost. Moreover, some businesses give away used boxes that they have no further use for. Liquor stores, book stores, and grocery stores are happy to have you take boxes off their hands rather than paying an employee to break them down for the recycling company.
Pack Smart
Rather than paying movers to pack your belongings, pack them yourself. With enough notice, packing can be easily accomplished over a two- or three-week period. If you have less time to pack, friends, family, and neighbors may be willing to pitch in, especially if you supply the pizza.
When packing, using towels and bedding to wrap fragile belongings rather than bubble wrap will save money and reduce waste. Similarly, totes used for moving can be used for storage in the new house, thereby avoiding the waste of disposable boxes.